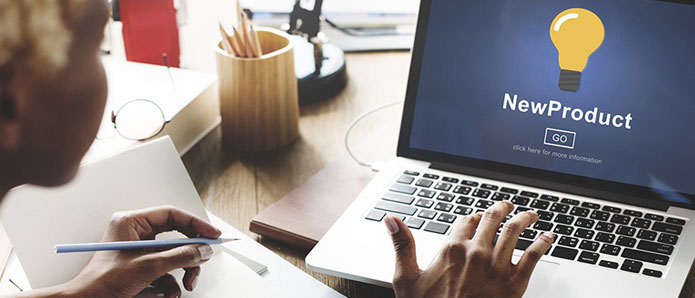 05 MARCH 2018
Key Elements To Be Studied Before Crafting Market Entry Strategy For Your Business Or Product
Opportunity may not be found tangible. However, it can be identified.
In today's world there are number of external forces are impacting the success of a business which is like never before, conventional wisdom and handful experience alone can no longer guide strategies for the future. To gain a great strategic advantage, modern companies must learn few was before getting in to the market - what, where, and why about the market environment.
Such market demands a highly effective Competitive Intelligence strategy.
Since globalization, it was a quite reality that the Indian retail markets, dominated not only by well-established domestic players alone, also facing competition from new mid-cap players and International players as well.
However, after conducting multiple market research studies across sectors Pan India, the impact of price rise, and also the advent of small family units, many Indian brands could identify an opportunity for their competitive products and services. By borrowing such best practices and analysing the trends for manufacturing, design, and marketing from various countries, Indian brands were not only able to position themselves as a serious contender, but were also able to beat multi-national players on their home turf.
In today's world where external forces are predominantly affecting the success of businesses like never before, conventional wisdom and experience alone can no longer guide future strategies. However, these are especially important when it comes to planning a New Market Entry. What is ignored by one company becomes an opportunity for another company. To profit a strategic advantage, brands must learn about the basics - what, where, and why of the market environment where they plan to enter.
Market Research Companies in Bangalore ; Many brands collect data on an informal basis about various factors persisting at the marketplace and also about their key competitors, but most of the times that is undertaken in an unstructured manner by internal resources who does not have enough experience in the area of Competitive Intelligence and relevant other methodologies as well. Such kind of ad-hoc intelligence most of the times put them down especially when they are assessing the opportunities and risks of a new market which they are planning to enter. Such kind of ad-hoc competitive intelligence exposes them to high risk of wrong decision making in their respective businesses, which also can be catastrophic to their business.
So, what is important when it comes to an effective structured competitive intelligence approach is primarily defining goals for market entry investigation.
At Market Research Firms in India , the following goals are some of the key pointers that a market entry investigation must have as part.
We study the entire industry as in the present existence, and then identify the direction where it is headed towards.
We identify any dynamics that are potential to affect a business, especially those which are beyond direct competition and in the industry horizon. We study the market shifts and key disruptions that are potentially impact a business.
We identify all important questions that have to be asked or the key issues that has to be monitored and also identify key opportunities and threats.
We create a foundation line for future as strategy.
Aforesaid goals can also help us to gain an objective view of an industry in current trend and identify shift in trends and it's dynamic degree.
Once we are done with such goal setting, gathering intelligence data is a critical part which has to be focused upon and that will help us plan a new market entry effectively. Whether our Client belongs to a B2C or B2B organization, belongs to the business of manufacturing products, selling products or offering services, the following nine things that our competitive intelligence market research will deep-dive into for any new market entry study:
1. Assessment of Market / Industry (Market feasibility)
Identifying and deciphering what target product or service is (for example –fruit beverage versus carbonated beverage).
Stock keeping units, Pack sizes / overall sales/revenues, in currency by value and/or units by volume (Global vs National vs Regional vs Territory); Performance in past, present, and future growth forecast and trends.
Key Market drivers including consumption demand and statutory policy.
Keys pointers to success.
Key entry barriers.
Area of disruptions (Usage & attitude, consumer behaviour, socio-cultural shifts, changes in purchase behaviour).
2. Who are the Major Competitors ?
Splits by Sales in volume / Revenues in value.
Players who are gaining or losing, and what are the reasons for the same.
Position in Market rank (top five or top ten).
Competitors who are emerging(niche segments, by target customer, by value proposition).
SWOT analysis.
Alliances and Joint ventures and relevant area.
Strategy which is connected with target customers or industries.
How specific target competitors are positioning themselves over other competitors.
Structure of organizations.
3. Products (Manufacturing & Sales) or Services
Best-selling products.
Segmented by industry or competitors.
Fastest growing products or shrinking products as per the trend.
Significant patterns and focus on discontinuities.
Innovations which are emerging or anticipated innovations.
Alternative applications or uses.
4. Target customers (primary target, secondary target, under consideration or intenders or potential consumers).
5. Key distribution channels or Channelization strategies
6. Price points
7. Packaging and relevant trends
8. Advertising and Promotions
9. External factors which are primarily affecting the industry and other additional data that appears relevant though significantly identified (eg : political, environment, societal, technological, legal, and so on).
Competitive intelligence, at many times offered surprising insights – highly capable to identify erroneous assumptions that exist in each and every industry. CI also raise issues not previously considered ever. For instance, a common assumption what we have is, Brands which aren't doing as well as expected because of their wrong price positioning. However, the reality can be quite different. CI is helping us to unearth the truth stemming from various issues relevant to quality, delivery, customer service, reliability, innovation, and many other factors.
With the help of Competitive Intelligence tools, in the past Arrow Point helped many brands to perform well in Indian market and to compete with global brands. All such strategic insights helped our Client brands to target their desired markets intelligently with a well-executed entry strategy in front. It is always proven, a carefully crafted market entry investigation effectively would help us to succeed in target markets and which is also a tool of success undeniably!