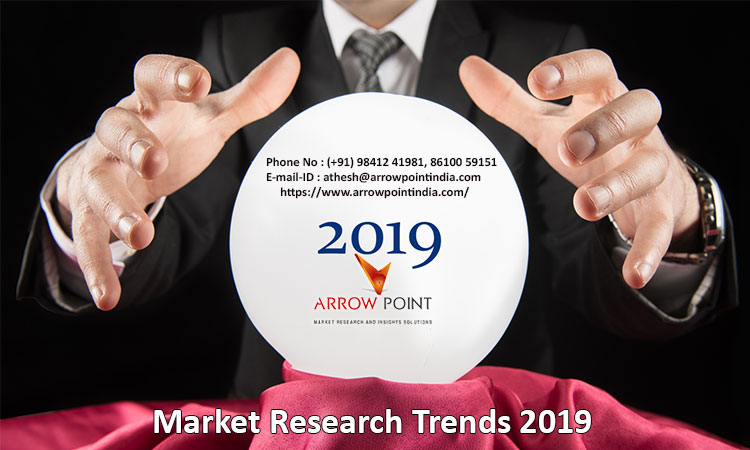 11 MAY 2019
Market Research Trends 2019
Market research plays an important role in every organization. Every market research expert looks for exciting and effective new trends which helps the researcher to understand their audience from a different perspective. And market researcher uses trending technologies to create marketing campaigns to increase the business revenue.
Market research trends keep on changing in 2019. In market research, surveys play a virtual role. Surveys are the best method to connect the customers. Market research trends always impact on survey methods. Lets we discuss some of the market research trends of 2019 that definitely improve your business growth.
Increasing automation
In today's world, the time has turned into a significant resource that brings automation. Automation will rule all enterprises this year and upcoming years. This will save the researcher times and reduces human error. The market researcher uses some kind of analysis to collect data. Through the automation process, the system gathers the feedback survey to know the user experience with the brand and such data get analyzed as per the brand requirements.
Access to Real-time Data Dashboards
Now a day people need everything instantly. The trend of collecting instant data in real time is also grabbing. With the well designed real-time dashboards, you can simply access the real-time data which saves time and resources. These dashboards also provide reports that can be used for various purposes. This trend is simplified and successful.
Understanding Customer Communication
For statistical surveying, it is imperative to understand how agreeable your clients are communicating with the brand. And Voice of customers is one of the market research trending. With Alexa, clients prefer to collaborate with AI through voice. And this data are gathered from the AI and the company learns the customer requirements. And also brands are driven by the clients
Interactive Content
Market research should collect the content from a customer with the help of the internet and globalization that will make you to gather interactive and engaging content. And live videos are current trending that helps you to keep customer engagement.
These are some of the market research trends in 2019. Make use of these trends in your marketing campaigns. Are you looking for market research Company in Chennai? You are in the right place. Call us (+91) 98412 41981, 86100 59151 and email us at info@arrowpointindia.com for further queries. Please visit us on https://www.arrowpointindia.com/ Also feel free to call us on (+91) 98412 41981 , 86100 59151.
Please email us on athesh@arrowpointindia.com
Tags: Market Research Companies India, Market Research Companies in India, Market Research Firms in India, Marketing Research Agencies in India, Market Research Companies in Bangalore, Market Research Agencies in Bangalore, Market Research Companies in Mumbai, Business Consulting Companies in India, Market Research Companies in Chennai.